For four long months since the addition of Feast to our roster, we have finally found another great player to join Millenium. Enter the Dragon!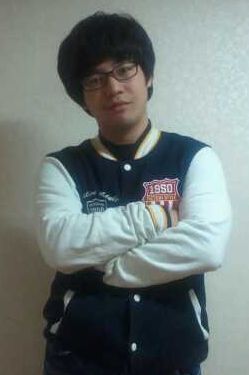 He will be our first Korean player. Dragon is a Korean player who is officially returning to the professional gaming scene after taking a leave of absence from competitive gaming. He decided to focus on work after his departure from SlayerS but is now returning with renewed energy.
Millenium team will see Dragon at the Lone Star Clash event in Texas and at the IPL4 Open Bracket Qualifiers, both sponsored by Playhem. Dragon will also be participating on Millenium TV directy from the gaming House. In addition, Dragon will be staying at the Millenium House in Marseille after his participation at the two North American events!
The new Line-up Millenium.SC2 :

Rémy "Llewellys" Chanson (Manager)
Maxim "Bokura" Debroeyer (War Arranger)


Jérémy "Feast" Vansnick



Benoît "Adel" Strypsteen



Leif "KleeneX" Boutin



Faton "LaLuSh" Rekathati



Ilyes "Stephano" Satouri



Tomasz "Tarson" Boroń



Marcin "DieStar" Wieczorek



Jeon "Dragon" Yong Soo
This is the first official interview of Millenium Dragon, thanks to @Yuna:
Thank you giving us your time for this interview, Jeon "Dragon" YongSoo. We have several questions we would like to ask you regarding your recruitment to Team Millenium.

Why did you decide to join a foreign team ? Why and how did you come to join Millenium ?

The reason why I wanted to join a foreign team was because I couldn't set a lot of goals for myself. I wanted a lot of opportunities for tournaments, but in Korea there aren't as many. Because of this reason, I searched for a foreign team. I knew about Millenium team due to Stephano, he is one of the best players on the EU ladder and I have seen him there frequently. There are a lot of well-known teams in the States as well, but I chose to join Millenium because of their commitment to providing me with a good practice environment and support. They were also quick in sending me an offer, which was also nice.

What do you feel about coming to France next month and how do you feel about living in a foreigner country ?

Um... my heart is pounding lol. My time in the SlayerS house was disappointingly short, which also means I am not as experienced with a team house environment. I will try to adapt quickly and learn a lot about French culture so that there are no interferences in team house life.

How do you feel about training with european players like Stephano ?

I'm really glad to have joined such a great player. Despite what a lot of people believe, I don't think there is a lot of level difference between Koreans and foreigners, so I feel like I have a lot to learn. Apart from Stephano, there are also other good players such as DieStar or Adelscott. I hope to practice with them and to focus on increasing myskill.

Many foreign fans and audience have quoted your past. You mentioned quitting or setting aside your progaming career amidst your scandal and your departure from SlayerS. Is this your official return to your pro-gaming career ?

After I left SlayerS, I contemplated going back to work. I thought about it and realized that I had been playing Starcraft 2 for about ayear, but I had no title or a significant extraordinary memory. I thought about setting aside one month in hopes for a foreign team, and within that time Millenium had contacted me. Now, I am able to join the ranks of my fellow Millenium teammates.

You are participating at several upcoming events in the U.S., suchas the Lone Star Clash and IPL4 due to a sponsorship from Playhem. How do you feel about their decision ?

I was actually very surprised to have received a sponsor from Playhem. I was really thankfull for this sponsor, and I will try that much harder to produce good results.

What are your predictions and what do you hope to achieve at these events ?

I don't expect to win necessarily because this is my first foreign offline tournament, and I feel less prepared than some of the other players. However, with that said, I don't want to lose and I'm going to try to reach the top.

Are there any last things you would like to say ? Would you like to say something to both Dragon and Millenium Fans ?

Hello, to both my fans, anti-fans, and fans of Millenium. I am now an active member of Team Millenium. I promise to fulfill my fan's wishes by participating in more exciting events or foreign tournaments. I didn't have any goals for after the GSL open season, but while in Europe I am setting my goal to be Europe's #1. I will set my goals higher from now on and really try my best.