Grosse nouveauté pour cette nouvelle extension Magic Arena, War of the Spark (Guerre des planeswalkers) : Wizards of the Coast a mis à disposition des joueurs un bundle de précommande. Son prix ? 49,99 € (taxes comprises). La date limite pour se le procurer (dans la boutique ingame ou sur le site officiel de Wizards of the Coast) est le 25 avril, date de sortie de l'extension en version digitale (sortie le 3 mai en version papier).
Contenu du bundle
50 boosters War of the Spark

1 Liliana, Dreadhorde General

L'artwork étendu de Liliana, Dreadhorde General

Le set de sleeves exclusif de War of the Spark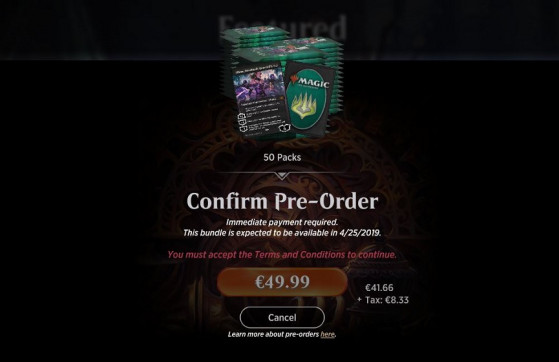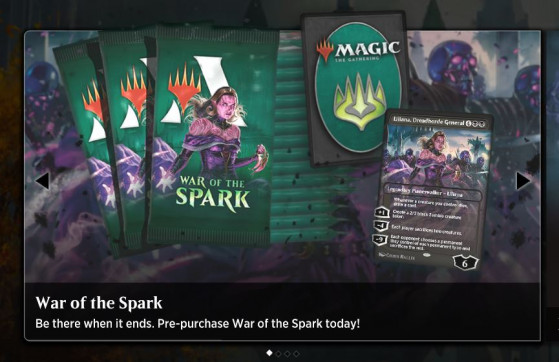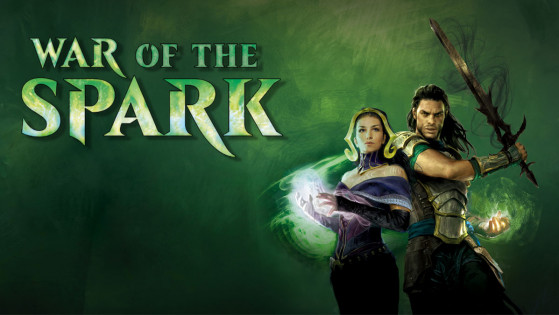 War of the Spark est maintenant disponible : cartes, mots-clés, infos...
L'extension aux 36 planeswalkers est maintenant disponible sur Magic Arena. Retrouvez tout ce qu'il y a à savoir sur les nouveaux mots-clés, les nouvelles cartes et toutes les autres informations importantes.
Voir la suite