Destiny : Edition Collector

Activision et Bungie ont vu les choses en grand pour la sortie du jeu avec de nombreuses versions disponibles dont plusieurs collector.
Une version limitée dans un boitier spécial métallique, à 99,99 euros.
Une édition digitale Gardien à 89,99 euros comprenant différents bonus visuels en jeu comme un emblème, un vaisseau, et un familier.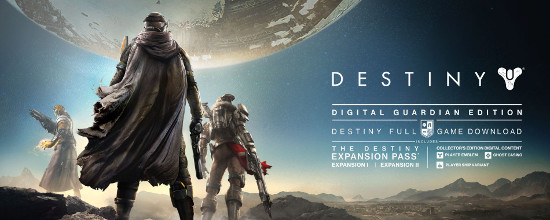 L'accès aux deux extensions à venir à 34,99 euros, ou 19,99 euros individuellement.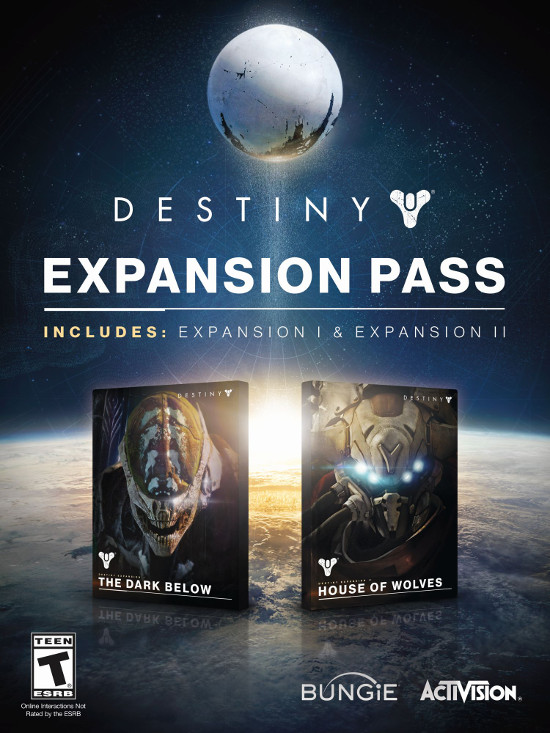 L'édition collector Ghost à 149,99 euros comprendra les éléments listés auparavant ainsi qu'un boitier spécial, différents livrets bonus et une statuette animée du "Ghost" un compagnon en jeu.
Vidéo de présentation de l'édition Ghost
| | |
| --- | --- |
| | |
Bungie sur

Révélation des éditions Collector de Destiny





Activision and Bungie also revealed today three epic collector's edition versions of the game.

The Destiny Ghost Edition and the Destiny Limited Edition both include the following

- Limited edition SteelBook Case and Game Disc

- Early access to the Vanguard Armoury weapons and gear and an exclusive Vanguard player emblem

Guardian Folio

- Arms & Armament Field Guide
- Postcards from the Golden Age
- Antique Star Chart

Collector's Edition Digital Content Pack

- Unique Ghost Casing
- Exclusive Player Emblem
- Exclusive Player Ship Variant

 

Destiny Expansion Pass – expands the Destiny adventure post-launch with the following two expansions, which will include brand new story missions, cooperative activities and competitive multiplayer arenas and a wealth of all new weapons, armour and gear to earn:

- Expansion I: The Dark Below – Set deep beneath the surface of the Moon, fans will discover an ancient tomb that has been unsealed, and a dark god who has risen an evil army in the depths of the Hellmouth, the home of the Hive enemy race
- Expansion II: House of Wolves – details will be revealed later
- PlayStation platforms will also include additional exclusive content for Expansion I and II and will remain exclusive until at least Fall of 2015

 

The Destiny Ghost Edition will also include the following

- Ghost replica, featuring motion-activated lights and voice recordings from award-winning actor Peter Dinklage, voice of the Ghost character, the player's personal companion in the game

- Letter of Introduction

- Golden Age Relics, which include a Photo, Patch, Sticker and two Chrome slides of the Traveler

For digital pre-order fans, the Destiny Digital Guardian Edition includes a digital download copy of the game, Destiny Expansion Pass and the Collector's Edition Digital Content Pack.

The Destiny Ghost Edition ($149.99 / £149.99), the Destiny Limited Edition ($99.99 / £94.99), the Destiny Digital Guardian Edition ($89.99 / £84.99) and the Destiny Expansion Pass ($34.99 / £34.99 for the pass, Expansion I and Expansion II will be priced individually at $19.99 / £19.99 when they launch) are available for pre-order now.