Transitioning from an expansion/game to another is always complicated for progamers and requires a lot of investment in order for them not to lose ground. The struggle was there back in Wings of Liberty/Heart of the Swarm switch time and is once again here with the release of the last episod of the StarCraft II trilogy, Legacy of the Void.
Every week, we'll try to ask few questions to professional players about how they try to beat their struggle, and keep their heads above the water. Today, Juan « VortiX » Moreno Durán agreed on giving us few answers ...
VORTIX



First/Last name:

Juan Moreno Durán



Country:  Spain

Birthdate:

10/09/1993 (22 years-old)



Tournaments earnings:

103 255 $



Best performance:  WCS Europe Finals 2012
Links: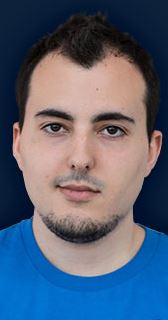 [M]TinkeR: Hi VortiX, thanks for giving us a bit of your time for a few questions!
It's been a while since we haven't seen you in the StarCraft II circuit, more than a year now actually, how does it feel to come back into the dark world of the « dead game » again?
[Liquid]VortiX: It feels great, on one hand it's sad to say goodbye to the awesome Heroes of the Storm community but on the other hand it feels so nice to be part of a game like Starcraft again.
I've never really cared too much about the popularity of the game I play, I just play what I like and feel motivated for.
You've played Heroes of the Storm during your break on StarCraft II, reaching the highest levels in Europe and even at a global scale with Team Liquid.
It was a totally new experience for you: what did you learn (humanly, mindset, gaming-wise, etc.) from this whole year playing a team-game, away from SC2?
The biggest thing I've learnt is to not try to copy everything that others do, if you have an idea, as crazy as it seems, try to pull it off : if it looks like it's not working keep trying and perfectioning it until it works or it's 100% obvious it has to be discarded.
Right now some of the timings and strategies I'm using are completely mine, also things like having a more organised schedule, trying to analyse your loses much more, etc.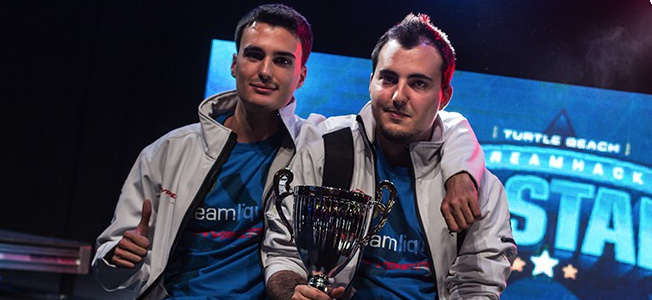 VortiX (right) with his brother LucifroN (left)
We've seen that the last event you went to as a HoS player was WCA and it looks like it turned out to be a nightmare, at least for you ... What happened there and would you say that it was the nails in the coffin regarding your future with Heroes?
It had nothing to do with my decision of quitting Heroes, even if I won the tournament and it was a great experience, Heroes was not the game I wanted to play anymore. Basically it was the tournament with the worst organisation I've ever seen and some Chinese teams cheated, but I already talked about it in details when I came back home from WCA and I think it's time to forget about it now.
Globally, pro-players seem to emphasize the fact that LotV is much more action-packed that HotS or WoL was, and find this aspect more interesting and fun to play.
Is there anything else that make you enjoy the game more than before?

It's basically just that, in HotS or WoL there was a lot of turtling, games were slow, etc. In LotV it's action non-stop most of the time, which I've always liked.
During this year, did you keep an eye on the SC2 scene and events, or did you try to focus only on your HoS career? You said that you really enjoyed watching the last DreamHack Winter.
I didn't watch any SC2:HotS events except for Blizzcon and maybe a few WCS Europe matches. As soon as LotV tournaments started to happen I started following it more closely again.
The last full year you've passed with StarCraft II was in 2014, and one of the worst year for the foreigners in terms of results.
Do you see the new WCS system as an opportunity for the foreigners to shine (DreamHack Leipzig was a good example), or as a risk to lower down the value of a foreigner win by having nearly no Korean players in these events?
Well to be honest I'm not too sure what's going on with WCS as I've only been focusing on practicing, but if it's what I think it is, I think the WCS changes are completely great, both for the growth (or stability at this point) of the game and for the foreigners. I think Blizzard should've region locked a long time ago, WCS 2012 was completely great (even though it lacked more constant tournaments) and I can't believe it turned into what we saw on 2013 in just 1 year. But I'm happy they're going to try to incentivate regions again, I think it's completely necessary.
Of course I'm a bit sad that we aren't gonna have Koreans playing our ladder and tournaments to practice ourselves, but I think it's gonna be positive for the foreign progamers and for the game. Since people now can watch Korean tournaments for highest level of play, and European tournaments for high level play as well where they can cheer for their idols and/or compatriots and not just Koreans in the top of every single tournament.
What are your thoughts on the current meta regarding Zergs match-ups, and even other match-ups if you have any?
I really don't know, it feels like the meta is still being settled, and there's still a lot of improvisation and new stuff in every tournament, I'm kinda lost when it comes to defining the meta or the balance currently.
 Kaelaris' tweet underlying the hype about the return of VortiX
You said earlier (well, actually Kaelaris said) that you were « close to the level you had ». How close do you think you actually are today?
I think I'm very close, but I haven't played any tournament so I can't know 100%. Mechanically I'm on point, surely, but maybe I have no clue about the game and I'm just doing well in ladder, we'll have to wait for me to start playing tournaments again to see, I guess.
What will be the first official competitions we'll be able to see you within the next couple of weeks?
I'm gonna try to play every tournament from now on, I just didn't feel ready for Leipzig but now I'm ready for action!
What are your objectives for this year to come and what shall we wish you?
Being the best foreigner is my objective, of course it's going to be hard and I might not make it, but I'll try my best and work hard to make it true before going back to my studies. If I don't succeed it'll still be fine, I enjoy the game now and I'm happy with just being a part of it.
Thank you again for your time! Do you have any last words or shoutouts to make to wrap up this interview?
Thanks for the interview, and thanks for the support I've received since the announcement, I hope I can fulfill people expectations.
What will be the first official competitions we'll be able to see you within the next couple of weeks?
I'm gonna try to play every tournament from now on, I just didn't feel ready for Leipzig but now I'm ready for action!